Vivermont
Vivermont is a professional range of frozen fruit to allow you to follow your passion.
In all seasons, Vivermont frozen fruits reveal you all the flavor of fresh fruit.
Carefully selected, tested and packaged, they guarantee the highest quality.
Vivermont has the best varieties, a change in monitored fruits, a planned gathering at the best time, with a freezing harvest immediately in good condition. Much quality that make the reputation of VIVERMONT.
This rigor allows it to be the most appreciated brand of specialized distribution frozen fruit, by all professionals, foodservice and retail.
VIVERMONT offers a very wide range of fruits, purees and frozen coulis.
Some varieties, nobles and recognized as raspberry MEEKER, are highly appreciated by professionals. Presented in practical and attractive packagings (bags, bricks, trays), the VIVERMONT products are suitable for all types of consumption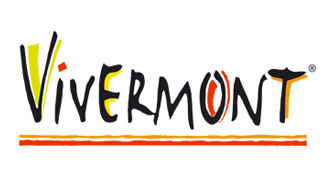 > ROGER DESCOURS GROUP
2180 route de Beauvène
07160 Saint-Barthélémy-le-Meil FRANCE
Tél : +33(0)4 75 29 01 44
info@descours.fr