Frutid'Or
FRUTID'OR frozen fruits are subject to a rigorous selection and ongoing monitoring. Harvested at full ripeness and frozen immediately after harvest, the fruit retains their freshness and their flavor.
For supermarkets and hypermarkets, FRUTID'OR offers the most sought fruits by consumers and its very attractive packagings with rich information about the origin of the fruits, provide a strong shelves rotate.
Thanks to its dual protection (bag + wallet), FRUTID'OR preserves the nature of fruits and facilitates the store shelves.
FRUTID'OR is the assurance of constant and impeccable quality.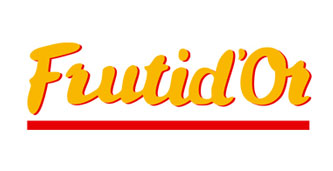 > ROGER DESCOURS GROUP
2180 route de Beauvène
07160 Saint-Barthélémy-le-Meil FRANCE
Tél : +33(0)4 75 29 01 44
info@descours.fr